System administration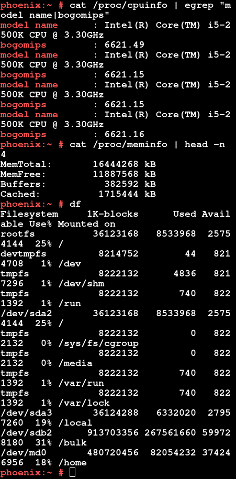 We provide various services in the field of system administration to our customers – this applies to computer as well as software systems. We install, configure, migrate, update, and service your systems; we check for correctness, known weaknesses and performance behavior; we analyze and correct current problems. We do all this locally or remotely.
Usually, we cover the following areas:
Networking
Ethernet
Wireless LAN
Internet / intranet over TCP/IP
Routing
Network address translation
Firewalls
Domain name system
TETRA, GSM and UMTS on request
File, information and communication services
Web servers
File servers (HTTP, FTP, SMB or NFS)
Mail servers (SMTP, POP, IMAP)
Source code management (CVS, Subversion, Git)
Instant messaging servers (IRC, GCM/C2DM)
Streaming servers on request
Database systems
MySQL
SQLite
PostgreSQL
MS SQL
Oracle on request
Quality assurance
Please contact us if you need solutions on high availability and service monitoring, network monitoring and analysis, or traffic shaping.